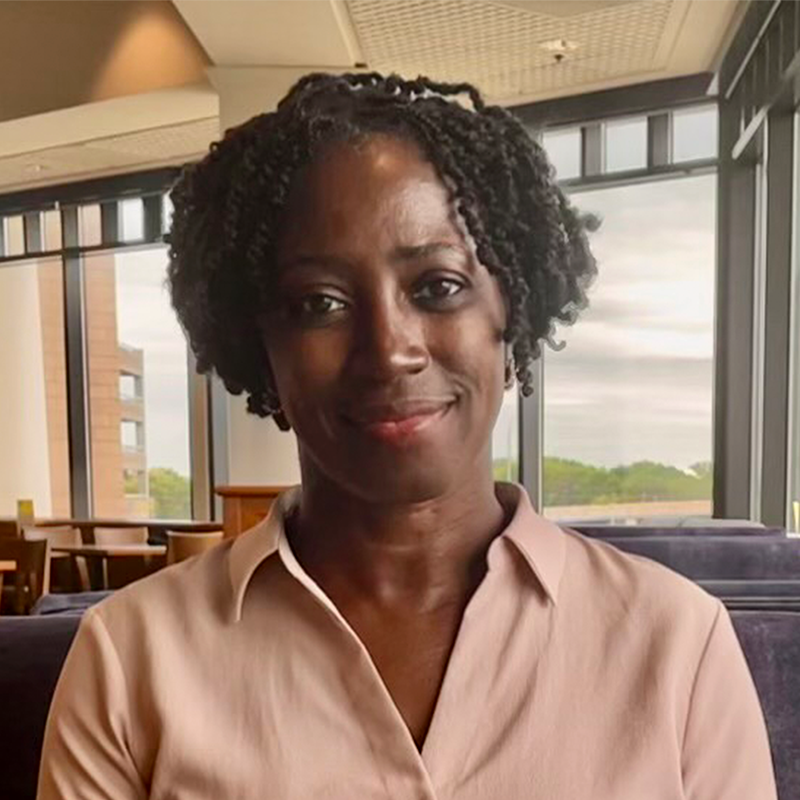 Micheline Mutombo-Harris, MSW, LGSW
Clinic-Based Therapist 
Micheline is a therapist who has experience working in urban settings with an array of people from diverse cultural backgrounds. She specializes in communities of color and focuses on Black and immigrant women, children, and families' healing. Micheline provides positive- and strength-based approaches supported by rendering therapeutic services in a culturally adequate manner. Micheline utilizes person-centered, DBT, TF-CBT, journaling, Affirmations, play therapy, and expressive art as modalities as appropriate.
Micheline has worked for three years in school-based mental health in the Minneapolis Public Schools (k-5). Before that, she was a mental health practitioner serving adults involved in chemical dependency and experiencing mental health challenges. Micheline is a strong believer that in restoring a healthy relationship with the inner-self one can become empowered and emotionally self-sufficient to negotiate life stressors and trace a clear path towards healing.
Micheline is a Licensed Graduate Social Worker (LGSW) and a title VI-E Scholar. She received a master's degree in social work (Children & Families/Clinical mental health) from the University of Minnesota in Minneapolis, MN, and a post-master's Child & Family Therapy Certificate from New York University, New York, NY. She is trained in TF-CBT from Medical University of South Carolina. In 2014, she was awarded the Reatha Clark King Endowed Scholarship Fund, the Kopp Presidential Scholarship Fund, and the Harry Specht Endowed Community Service Award.
In her spare time, Micheline enjoys dedicating her time to fitness, visiting museums, and traveling.