Have you seen our new look? Now's the time!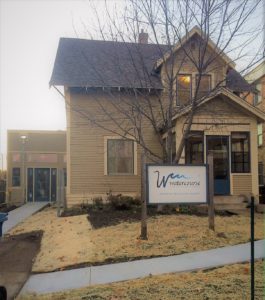 Attention: Board of Directors, Minneapolis Public School & community partners, students, staff, and friends
Phase I of the Watercourse main office expansion & renovation project is complete, and we welcome you to see our new look! View our new reception area, community room, therapy spaces, and to also hear more about our organization. Our expansion more than doubles our square footage – come check it out!!
Dates: Wednesday, April 26th, 4-5:30p AND Thursday, April 27th, 4:30-6:30p
Location: Watercourse Counseling Center South Clinic 3548 Bryant Avenue S, Minneapolis
Light refreshments will be served. Please RSVP to info@watercoursecounseling.org by 5 p.m. on Monday, April 24th.
Also during this time, we will be available to discuss and take orders for our Engraved Brick Campaign, which will financially support the construction of our green roof, community patio, landscaping, and main floor renovation & construction of a play therapy space. For more information, click here. Dedicate a brick to a special person in your life as celebration of the end of the school year!
Any questions? Please do not hesitate to contact us at 612-822-8227 or via email at info@watercoursecounseling.org.