Finding Our Way Beyond Mental Health Stigma in the Black Community
Community conversations: Lessons learned and shared while unfolding the mental health stigma in the Black community and looking to our collective future.
The stigma surrounding mental health is pervasive in our society, but the Black community, however, often deals with more stigma, discrimination, and compromised care than other communities (NAMI.org).
Community Conversations on Mental Health amplified the voices of the Black community and passed the mic in hopes of changing future conversations surrounding the stigma of mental health. This was a virtual learning event hosted by Watercourse Counseling Center, in partnership with Statewide Health Improvement Partnership (SHIP), and facilitated by Ms. Sarah Washington, a community leader, and parent/student advocate. Community Conversations on Mental Health also featured three additional panelists. Nataisia Mcroy, a mother of seven, an entrepreneur, and community advocate; Derek Francis, a parent, Twin Cities educator, and executive director of Equity and School Climate for Minneapolis Public Schools; and Lynne Crockett, a parent/guardian, grandmother, and great-grandmother well-known for advocating for youth and families for more than 50 years in the Northside of Minneapolis, where she grew up.
The panelists shared their perspectives, experiences, and personal lessons learned surrounding mental health and its stigma. We got a glimpse into what is possible for the betterment and future of our community, which ignited deeper conversations that left attendees wanting to hear and learn more.
What happens at the intersection of mental health, identity, and stigma?
Identity plays an important part in how we talk about mental health. Our racial identity, gender identity, sexual identity, social, and economic identities–among others–change what we say and how we explore the topic of mental health.
For communities of color, as Francis explained, normal conversations with your children as they grow up look different and typically do not include direct talks about mental health.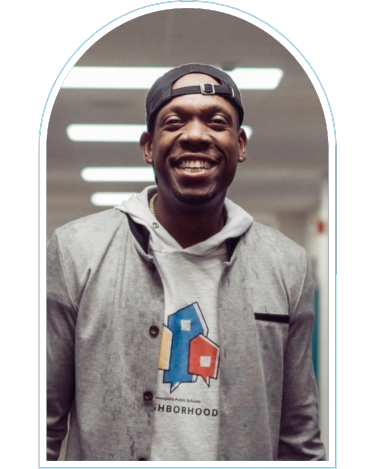 "As Black people, we have another 'talk.' When I was getting my license, my family said 'when you get pulled over, you put your wallet on that dash, and you put your hands on the wheel. You pull your hood off when you go into the store. Don't touch anything, because you never know what they're gonna say,'" said Francis. "You're a Black man."
Alongside mental health stigma, social pressures can lead to toxic masculinity. Toxic masculinity varies by race and economic status, which changes the ways it is expressed. Mainly, toxic masculinity hinders men's ability to share emotions and ask for help or support, which results in poorer mental health outcomes. By not talking about their emotions, men may fall into the danger of cutting themselves off from their social and familial networks making it much harder to get through a difficult time (apa.org).
"Sometimes toxic masculinity tells men that part of being masculine and tough means you can't open up about these feelings. You can't cry," said Francis. "Society puts that pressure to make it feel like you have to have it all together. I remember finally having people talking to me about going to get support, going to a therapist, and having someone to talk to."
On the other hand, the panelists agreed that patriarchal gender roles are assigned to Black mothers. As Washington further described, with mothers being unfairly blamed for the mental health challenges their children face, behavioral issues in children are automatically attached to the mother.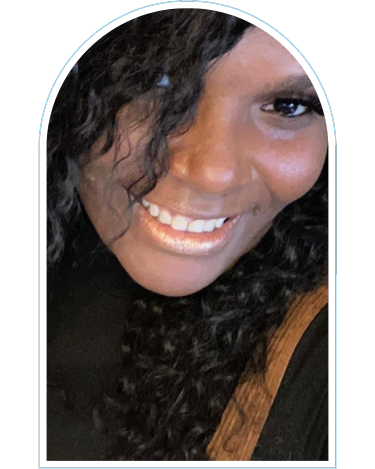 "As a young Black mom, you're judged. If your child has behavioral issues or any mental health issues, they look at you differently. Like it's your fault," said Washington. "So then, it makes you shy away from the professionals. At the same time, people in my community were telling my daughters not to listen to me [about mental health]. I know in our community we have judgment from our people and from professionals too."
"For me, as a Black woman, there's a certain status quo on how we're supposed to handle mental health," said Mcroy. "We don't talk about it. We just endure it, right?"
Acknowledging mental health challenges and having open conversations
Crockett stated, and the panelists agreed, that talking about mental health and how it's affecting us individually is one of the first steps to healing. Acknowledging our mental health troubles can impact the mental health of those closest to us and our community.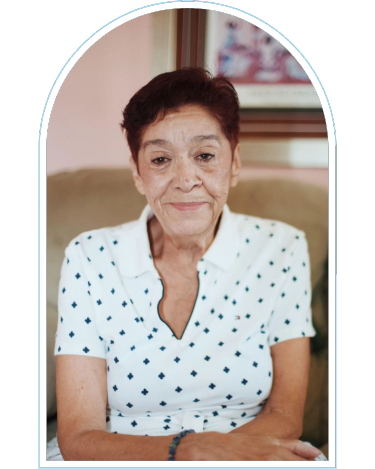 "I admit I have problems, too. I first sympathize–because I share your stress and I've already been through what you've been through. We can make it through, and you can talk about it," said Crockett.
The panelists agreed that open conversations with family, friends, and especially our children, can be a key to well-being. Some of the panelists expressed the importance of setting boundaries and teaching our children how to do the same. As Mcroy explained, every person and parent have some unlearning to do.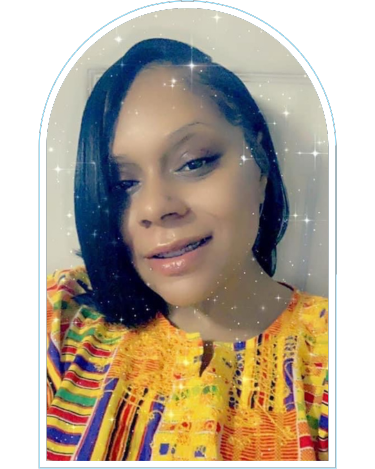 "We manifest a lot of these fears–stereotyping what mental health looks like in communities, what it looks like for people who are poor, people of color, and immigrants and refugees. We have such a stigma against that that I think it's perpetuated so deep within the system and in our cultures that we don't even see that we do it to each other ourselves," said Mcroy. "We need to normalize those conversations. Make more opportunities where we can flow and have those conversations–because it starts at home."
Early intervention with children helps prevent more serious mental health symptoms from developing. The panelists talked about how describing their own experiences might be the answer to children recognizing their parents or family as their support system.
"I do share my experiences to try to help them," said Crockett. "We have to take lived experiences and show them how to survive–that, you know, this too shall pass."
Finding space and embracing community support
Each panelist had in common a different community space that was their own and one that they trusted. Some of those community spaces included their barbershop or hairstylist, the basketball court or gym, their nail technician, a parenting group, or their place of worship. The panelists agreed that being surrounded by people who they could trust and with whom they could openly be themselves and speak their truth is extremely beneficial for our mental health.
A support system for one person looks different from another, but the important part is that every person has someone to help guide them on their mental health journey. Washington described how sometimes this looks like a recovery plan or a toolbox that is ready to go when we are having a bad mental health day.
"In my support system, I have what I call a wellness & recovery action plan–or a toolbox! I have these set tools that I go to when I need them," said Washington. "Maybe it's listening to gospel music, watching Bridesmaids, cooking, taking my dog Bentley on a walk, taking a nap–or calling one of my favorite supporters! And then it's about sharing my toolbox with my friends, my family, and my community. I make sure that I support them too."
And other times, a support system looks like community. It is learning about the resources available in the community and sharing trusted resources with others. The panelists agreed that this work must be a community effort. Everyone needs to check-in and connect with the people around them.
"What we do as Black people–what we do as people of color and minorities – we use our own community resources. We rely on our community," said Mcroy.
Finding the right person to talk to in a clinical setting is just as crucial. The panelists expressed concerns and some shared personal experiences with former therapists that lacked the cultural competency and culturally affirming lens necessary for their mental health needs. The panelists emphasized that if people don't feel validated or understood by their therapist, then they should find someone else that better meets their needs.
Culturally affirming therapists are critical for Black, Indigenous, people of color (BIPOC) to receive the mental health care that they deserve. Everyone deserves mental health care that is identity-affirming while also culturally responsive to the individual. Incorporating cultural responsiveness and cultural sensitivity into mental health services helps therapists adjust, and respect differences in opinions, values, and attitudes, which builds on the trust with everyone in their care. Therapists must use different lenses with each person in their care and remember that it's not a one size fits all kind of practice.
---
Thank you to our incredible panelists, Nataisia Mcroy, Derek Francis, and Lynne Crockett for joining our community and Watercourse Counseling Center, with a special thank you to Ms. Sarah Washington for facilitating this rich conversation.
We look forward to continued discussions surrounding mental health in different community spaces and how we can work to eliminate the stigma. Let's vow to work together to make change for our collective healing.
---
Quotes have been edited for clarity and length.
This is part of a series of community engagement activities and articles, i.e. Positively Impacting the Mental Health of Youth Through Community and Social Support, Building Social Connections and Promoting Connectivity, and Bridging Community and Culture, meant to raise awareness on mental health and eliminate the stigma while engaging the community in these discussions.
###
Watercourse Counseling Center is a nonprofit agency that strengthens our community by supporting people in the journey toward emotional well-being. We strive to improve community wellness by creating equitable access to mental health services, bringing services into the community, building partnerships to address community issues impacted by mental health, and mentoring mental health trainees in a community mental health model.
We are a group of a diverse, multilingual team of dedicated clinicians that currently provide mental health services in an outpatient setting and manage school-based clinics at 16 schools in Minneapolis.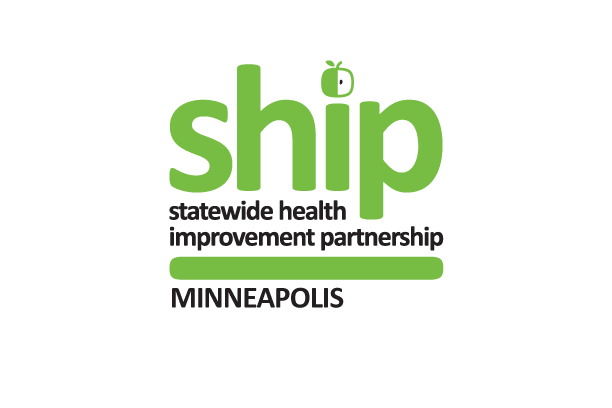 This project is supported by the Minneapolis Health Department with Statewide Health Improvement Partnership (SHIP) funding through the Minnesota Department of Health.