Positively Impacting the Mental Health of Youth Through Community and Social Support
Understanding current trends in youth mental health, learning the warning signs, and recognizing how to provide support throughout school and environmental disruptions.
Content Warning: suicide, suicidal thoughts, and ideation, some content and statistics may be difficult to process.
If you or someone you know is in crisis or experiencing suicidal thoughts, call 988 or text SAVE to 741741 for 24/7, anonymous, and free crisis counseling with Lifeline (USA). Or call the National Suicide Prevention Lifeline at 1-800-273-8255.
As a new school year begins, we are bringing attention to the current emotional and mental health of the youth in our communities. Several studies over the last few years have shown that there has been a significant impact of the COVID-19 pandemic on our youth's mental health. We are sending this to you to help you better understand where youth are with their mental health, to learn the warning signs to look out for and to recognize how we can support them throughout school and environmental disruptions. Through community and social support, we can significantly impact the mental health of those around us, especially youth currently grappling with understanding their feelings and an increase in suicidal thoughts or ideation. Together we can create a better understanding of suicide and youth, and work to prevent it from occurring starting with this Suicide Prevention Awareness Month in September.
In 2021, more than a third (37%) of high school students nationwide reported they experienced poor mental health during the COVID-19 pandemic, and 44% reported they persistently felt sad or hopeless during the past year (CDC). Suicide is the 12th leading cause of death overall in the U.S., but it is second among people ages 10-34 (NAMI). It is difficult to ignore the recent data from the CDC and the correlation between these points.
"Over the last three years, we – as individuals and as a community – have experienced a lot of trauma. From the many deaths in our community, from shootings and the increase in crime, to the COVID-19 pandemic, and also all of the trauma experienced after the death of George Floyd. A lot of us are experiencing things we haven't experienced before," said Ms. Sarah Washington, a Minneapolis community figure, mother of four, and grandmother of 5 children, with one child currently enrolled in Minneapolis Public Schools.
"I suffer from severe anxiety and have been seeing a therapist since I was 20 years old, all thanks to my grandmother," said Ms. Washington. "I was encouraged to seek out a therapist. My grandmother always said, your mental health is just as important as your physical health. And I have been so open and honest with my own children because it's important to me that they also receive the additional support they need."
Suicide is affecting some groups more than others
Between 2009-2019, suicide attempts among youth increased overall, specifically among many specific demographic groups (CDC). Suicidal thoughts or ideation can be dangerous and refers to thinking about, considering, or planning suicide. 6.8 million young people in the U.S. between the ages of 12-25 had serious thoughts of suicide (NAMI).
Studies show that suicidal thoughts and feelings are more common among LGBTQ+ youth, who are nearly four times more likely to attempt suicide than non-LGBTQ+ youth. Two-thirds of these students reported persistent feelings of sadness or hopelessness in 2019 because of mistreatment and stigma (CDC). Nearly one in five transgender and nonbinary youth attempted suicide in the past year, and LGBTQ+ youth of color across all racial and ethnic groups reported higher rates than their White peers (Trevor Project).
Meanwhile, studies show greater differences in reported suicide attempts based on race/ethnicity and poverty levels. Black or African Americans living below the poverty level, as compared to those over twice the poverty level, are twice as likely to report serious psychological distress (Minority Health). The number of Black students who reported attempting suicide in 2019 rose by almost 50%, a number that kept rising during the pandemic and one that was almost twice that of white peers. More alarmingly, there is a greater difference in reported attempts of suicide by race among female students. Black female students were among the highest rates of reported attempts of suicide, 5.8% more than White female students that reported attempts of suicide (CDC).
The impacts of limited access to care
Access to mental health care is critically important and the detrimental effects lack of access can have on not only youth but adults seeking mental health support are clear.* Approximately 60% of LGBTQ+ youth who wanted mental health care in the past year were not able to get it (Trevor Project). Meanwhile, 155 million people live in a designated Mental Health Professional Shortage area (HRSA) and there are only 8,300 child psychiatrists in the entire U.S. (AACAP), in 2019.
Through the many studies and data available, a few things are clear. Individuals are complex human beings who have their own nuanced identities, experiences, and perspectives. The intersectionality of race, cultural and ethnic identity, gender identity, sexual orientation, economic inequality, and poverty, in addition to inequitable healthcare access, all contribute in one shape or form to the growing number of suicidal thoughts and reported suicide attempts. As community members, we all need to hold an intersectional lens when addressing suicide awareness and prevention, especially when searching for solutions. We need to remind others that you are valuable and worthy of receiving help.
Some of these statistics are alarming but imagine the positive changes that can be made if we, as a community – and as a collective body of human beings – are more inclusive, offer safe spaces, and make necessary changes to ensure that our youth are supported and encouraged to speak out about their feelings and their mental health. By promoting hope, connectedness, social and emotional support, treatment, and resources – we can make a difference in someone's life.
Warning signs
Suicidal thoughts or ideation can be daunting to think about but to prevent suicide, we have to bring awareness to how these thoughts can show up differently in youth and young children.
A young child may show warning signs through play. There are some warning signs, like behaviors and feelings that you might notice at home. They give us insight into how your child is feeling and are easier to spot through play. Some warning signs are a history of violent events in the past or previous attempts to hurt or kill themselves, among others listed below, in addition to examples of how this shows up in play. For more information about the warning signs below, visit the Heartland Play Therapy Institute.
A negative perception of self/self-critical thinking or comments
Persistent negative emotional state/depressed mood
Passive suicidal ideation ("I wish I was dead")
Active suicidal ideation ("I'm going to run in front of the car")
Scratching and biting self in response to heightened emotions
Hitting self in head/hitting head on floor or wall
Excessive thoughts about the death of other people ("What's going to happen when you die?" "I don't want my mom to die.")
Death-related play or art themes (like cemeteries, going to Heaven, people who have died in their family, are sick, or had an accident where they died or can't be saved)
Exclusively preoccupied in play with death themes that are not redirectable/cannot shift or change to an ending that shows a new option/new choice
Drawing pictures of oneself getting hurt, people dying, people killing themselves
The importance of connectedness
Connectedness, whether with a familial person or friend, has proved critical for youth and their mental health. This past year, fewer than half (47%) of youth reported feeling close to people at school during the pandemic. Those that felt connected with adults or peers at school were less likely than those who did not, to report persistent feelings of sadness or hopelessness (35% vs 53%); that they seriously considered attempting suicide (14% vs 26%); or attempted suicide (6% vs 53%) (CDC). High social support from family or the community has also proved to be important in preventing suicide. LGBTQ+ youth who felt support from their family reported attempting suicide at less than half the rate of those who felt low or moderate social support. LGBTQ+ youth who live in a community that is accepting of LBTQ+ people reported significantly lower rates of attempting suicide than those who do not (Trevor Project). Feeling supported and belonging at school – or school connectedness – are essential for the positive mental health and well-being of students.
Community support and access to mental health care are critical when directing our collective efforts to reduce these suicidal behaviors. These are some ways we can promote resiliency and ensure connectedness with others during difficult times. Strong family and community support can look like building strong connections to family and community, encouraging cultural and religious beliefs that discourage suicide and support self-preservation, and building skills in problem-solving, conflict resolution, and handling problems in a non-violent way. Access to effective clinical care for mental, physical, and substance-use disorders; easy access to a variety of clinical interventions; and support through ongoing medical and mental health care relationships (SAVE). Our children need equitable access to health care and culturally responsive care that respects, acknowledges, and understands the differences in each community.
Even as school and environmental disruptions continue, our youth are resilient. A first step in supporting our youth is to provide social support, especially during trying times, offering safe and inclusive spaces, and promoting and creating a sense of connectedness, especially at home, in school, in groups, and in organizations (CDC). Treatment and professional support from a mental health professional can help them understand their feelings and improve mental wellness and resiliency, recognize ineffective patterns of thinking and behavior, validate their feelings, and learn positive coping skills.
"If you know someone or you yourself are suffering and contemplating suicide, please reach out. Help is available," said Ms. Washington, who leaves one final word of advice, "Reach out to your loved ones. You are not alone."
Let's recognize the significance of the ever-changing disruptions and transitions in the lives of youth and young adults' mental health and the incredible resilience within them.
We can do this together. There is hope.
Local and national suicide prevention resources:
In case of an emergency, dial 911 immediately. Or visit your nearest emergency room.
For support available 24/7, please contact the following:
Hennepin County Child Mental Health Crisis Line – a first call for help when a youth is in crisis. They can offer phone support, send well-trained staff to assist, and provide a variety of resources.
Call 612-348-2233
Works with ages 17 and under
Available 24/7
COPE ​​​​​​​Hennepin County Mental Health Emergency – a mobile crisis team can come to where you are when you're in a mental health crisis or know someone who is. COPE responds to anyone in Hennepin County who needs help 24/7.
Call 612-596-1223
Works with ages 18+
Available 24/7
Crisis Textline​​​​​​​ – provides support via a medium people already use and trust, text. The Crisis Textline services anyone, in any type of crisis, providing access free 24/7.
Text HOME to 741741
Available 24/7
National Suicide Prevention Lifeline
Call 1-800-273-8255
Available 24/7
Community Resources and Organizations**
Local School-Based Mental Health Providers (SBMH):
Culturally responsive and/or specific mental health services:
* Denotes that this service or clinic offers services at no cost, based on income and a sliding scale, or at a reduced fee for uninsured people. Call the clinic and request their uninsured or sliding scale information to see if you qualify. Care is still available for those that are uninsured.
**This list is not exhaustive. There are many organizations doing incredible work in the community. If you are a service organization providing similar resources, contact us.
If you or someone you know is in crisis or experiencing suicidal thoughts, call 988 or text SAVE to 741741 for 24/7, anonymous, and free crisis counseling with Lifeline (USA). Or call the National Suicide Prevention Lifeline at 1-800-273-8255.
###
Watercourse Counseling Center is a nonprofit agency that strengthens our community by supporting people in the journey toward emotional well-being. We strive to improve community wellness by creating equitable access to mental health services, bringing services into the community, building partnerships to address community issues impacted by mental health, and mentoring mental health trainees in a community mental health model.
We are a group of a diverse, multilingual team of dedicated clinicians that currently provide mental health services in an outpatient setting and manage school-based clinics at 16 schools in Minneapolis.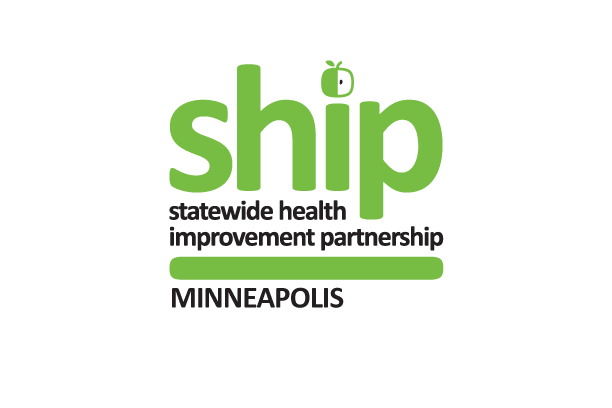 This project is supported by the Minneapolis Health Department with Statewide Health Improvement Partnership (SHIP) funding through the Minnesota Department of Health.
Contact Us:
Ashley Trepp, Executive Director
info@watercoursecounseling.org